About MAX Appliance Repair: Where Fast Solutions Meet Expertise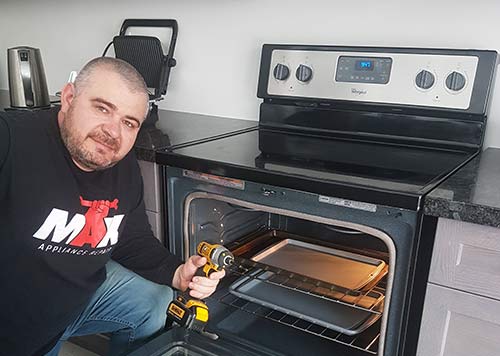 Are you tired of dealing with malfunctioning household appliances that disrupt your daily routine? At MAX Appliance Repair in London Ontario, we understand the importance of reliable appliances and the impact they have on your life. Whether it's your refrigerator, washer, or oven acting up, we're here to provide fast, efficient, and professional repair services to get your appliances back in working order. With our same-day service, you won't have to endure long wait times or high costs. We're your dependable appliance repair experts, and we're here to make your life easier.
Putting Your Needs First: A Family-Owned Appliance Repair Company
What sets us apart is our commitment to putting you first. We're not just any appliance repair company, we're a family-owned business that values the relationships we build with our customers. Your appliances are essential to your daily life, and we treat them with the care and expertise they deserve. Our team consists of trained technicians who are experienced in repairing household appliances of all makes and models. When you choose MAX Appliance Repair, you're choosing a team that goes the extra mile to ensure your satisfaction.