Dishwasher Repair Services in London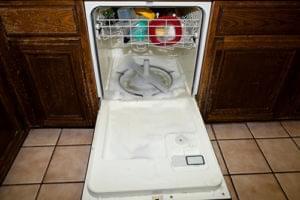 Expert Dishwasher Repairs with excellent customer service across London
We specializes in repairing all types of dishwashers, from standard models to high brand models. Our local technicians offer services like fast response times, competitive prices and ensures customer satisfaction. Max Appliance Repair is just a call away to give same day dishwasher repair services. We are ready and willing to help with your appliances, get a quote today!
Why Choose Us For Dishwasher Repairs
Our technicians are qualified and experienced in providing speedy, quality appliance repairs at affordable prices.
They have the necessary knowledge to diagnose and repair any make or model of dishwasher.
The team always arrives prepared with the tools needed for on-the-spot repairs.
Customer satisfaction is a top priority
When the dishes pile up and your dishwasher goes off-duty, you can't afford to settle for just any hastily made repair. At Max Appliance Repair, we understand how important it is for a quality job that won't leave you with dirty plates again in no time! Our techs diligently analyze every detail of the repairs so they don't miss anything—guaranteeing an effective fix that restores your clean routine back into motion.
London Appliance Repairs You Can Trust
We understand that your home is more than just a house; it's the place where memories are made. That's why our experienced family-run team puts their considerable expertise to work for you – so you can be sure of getting prompt and reliable appliance repairs when needed most. With us, trust comes first – guaranteeing quality results every time!
Fast Dishwasher Repairs Near You
When your dishwasher clock stops ticking, no need to panic. Reach out us, we'll be on site fast with the extra tools needed for a same-day repair. Our team of professional technicians are ready around the clock – whatever brand appliances you have. The goal is to serve you the best dishwasher repair services with our visits.
Trained Repair Experts
Appliances like dishwashers have come a long way over the years, and the fact that they are more complex can make them more difficult to repair. Our technicians are trained and experienced in performing such complex repairs. While we understand the urgent nature of these repairs, we also realize that there's no substitute for quality repairs.
Most Common Dishwasher Problems
Dishwashers are an essential part of any kitchen, but they can be prone to malfunctions. Get your dishwasher back up and running with minimal downtime. We are experienced in diagnosing and repairing a range of dishwasher problems, such as leaking seals, broken door latches, clogged filters, and more. If your dishwasher isn't cleaning properly or is making strange noises while running, contact local technicians for fast and reliable repairs. Our team of qualified technicians will work quickly to diagnose and correct the issue. 
Here are some common issues that can bother you while washing,
Thermostat problem
Pump is not working properly
Motor issue
Dishes aren't coming out clean
The unit is making strange noises
Not draining properly
The dishwasher is leaking
It is not turning on
Glass is cloudy when coming out of the wash
Dishwasher doesn't dry dishes
Dishwasher smells bad
Dishwasher doesn't dispense soap
For dishwasher problems – Call our experts now (226) 840-6671
Dishwasher Brands We Can Fix
Max Appliance Repair has extensive experience working on all major dishwasher brands, including Kenmore, Whirlpool, Maytag, LG, Samsung, and many others. Our team of highly trained technicians has years of experience in the field and can diagnose and repair any type of dishwasher issue. From broken door latches to clogged filters and more, we will get your appliance back up and running smoothly.
We Repair Appliances All Across London
Our same day service all across London means that you don't need to deal with long wait times or high prices.
Dishwasher Repair Questions
No matter the make or model of your dishwasher, when you need urgent repairs, you are likely to be faced with several questions. Here are some of the most commonly asked dishwasher repair questions and answers.