Dryer Repair in London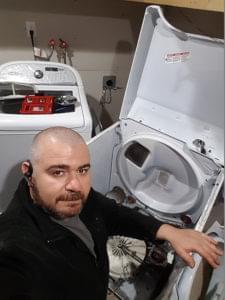 Service for same-day dryer repairs in London and nearby locations
Time is of the essence when your dryer stops working and you can't get that perfect outfit ready in time. But never fear, Max Appliance Repair comes to the rescue with their same-day repair service across London! Get back to drying your clothes again without having to wait any more than a day – it'll be just like no interruption ever occurred!
Why Choose Us For Dryer Repairs
Max Appliance Repair specialists  are qualified and experienced to carry out dependable, expert dryer repairs.
Our crew is ready for same-day repairs, and we always show up equipped with the necessary equipment and parts. Our aim is to finish the repairs on the first visit.
Our top goal is making sure you are satisfied. We put a lot of effort into offering appliance repair services that are prompt, competent, and reasonably priced in order to satisfy all of our clients.
Max Appliance Repair is your go-to brand if you need fast, expert dryer repairs. Our experienced professionals have serviced all brands of appliances and pay close attention to every detail while servicing yours. Enjoy prompt service without sacrificing quality today!
Dryer Repair Experts You Can Trust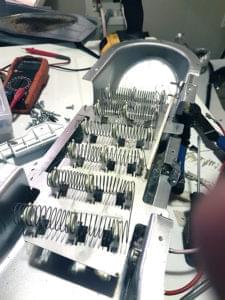 Offering dependable dryer repair services is something that our family-run appliance repair business takes great pleasure in. Every home appliance has worth and significance, and finding a repair expert you can rely on is crucial. We are aware of this. In addition to providing exceptional service, we also back up all repairs with a 100% satisfaction guarantee.
Dryer repairs in London
Call Max Appliance Repair when your dryer stops functioning or if you detect any issues with the way it operates. For your convenience, our specialists are available across London and the neighbouring areas, and we always arrive prepared to identify and fix damaged dryers on the spot.
Experienced Dryer Repair Professionals
Dryers have certainly come a long way in terms of technology and dependability, yet sometimes even the most modern appliances need repair. The multitude of delicate parts can suffer from significant wear-and-tear over time – which is why it's vital to call upon an experienced professional if you spot any issues regardless of how small or serious they may seem.
Most Common Dryer Problems
The performance of your dryer may be affected by a number of issues. By doing routine maintenance, such as cleaning your dryer and emptying your lint trap, you may try to avoid problems. Despite this, it might be challenging to prevent dryer issues such as:
The machine does not switch on or warm up.
After beginning a cycle, it is not rotating.
It is creating odd noises or is far too loud.
During a cycle, it is becoming too hot.
Seems to have an unpleasant odour
 Vibrating excessively
Dryer won't warm up
Clothes don't dry properly in the dryer
The cycle of the dryer never ends.
Call Our Dryer Experts Today (226) 840-6671
Dryer Bands We Repair
Over the years, we have worked with a wide range of dryer brand kinds. If any of the following dryer brands require repairs, we urge you to contact our technicians:
We Repair Appliances All Across London
Our same day service all across London means that you don't need to deal with long wait times or high prices.
Dryer Repair Questions
When you notice any problem with your dryer, prompt action is the best solution. Of course, when faced with this situation, you are bound to have several questions. Here are a few common questions related to dryer repairs: