Oven Repair Services in London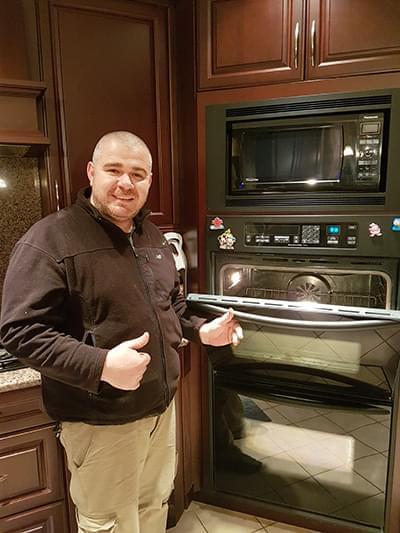 Qualiified oven repair technicians in London and the surrounding areas.
Ovens have become a necessary household appliance, but when they break down, it can be more than just inconvenient. Are your oven troubles stopping you from making the most delicious roast or baking scrumptious cookies?
Max Appliance Repair offers fast same day service across London and the surrounding areas. Our technicians are highly trained experts with years of experience working with all types of oven brands – so you can trust us to get the job done right – fast with unbeatable customer service. We guarantee your satisfaction with every visit.
Contact Us (226) 840-6671
Why Choose Us For Oven Repairs
We offer fast and efficient service – Same Day Repair Appointments
We also arrive prepared with tools and parts to perform repairs on the spot
We use only genuine parts for all our oven repair services to ensure long-term reliability.
We provide quality service at competitive prices with 100% satisfaction guarantee.
Have you noticed your oven won't turn on or is behaving strangely? Don't stress – the experts are here to help. With years of experience working with all types of ovens brand, we guarantee your satisfaction with every visit. Get back to cooking in no time with Max Appliance Repair!
Same Day Oven Repair Services
We are your go-to family-owned business for fast and reliable oven repairs. We offer same day service, so you don't have to wait to get back in the kitchen. With us, you can count on getting your oven up and running quickly—just how it should be!
Reliable London Oven Repairs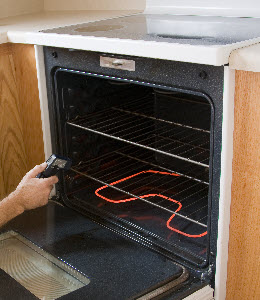 we understand that you need your oven fixed right the first time. That's why our experienced technicians use only the highest-quality parts and repairs to get your oven working like new again. So when you need a reliable repair for your oven, come to us—we have you covered!
Oven Repair Local Technicians
We know appliance repairs can be a real headache, but with Max Appliance Repair's certified team of experts at your service and our commitment to fast turnaround times, you don't have to worry! We specialize in all brands and models. Rest assured on our quickly-and easy oven repair services.
Most Common Oven Problems
Ovens are a faithful kitchen companion. Delays in maintenance can lead to small and big issues. To keep your oven running smoothly, regular cleaning and inspection should be done – if an issue arises though, our technicians are just one call away. If you're oven is not heating up or causing these problems,
The oven is experiencing temperature regulation issues, resulting in an inconsistent performance.
The issue of the oven not turning on varies depending on the brand of oven.
Meals are not being cooked properly due to improper door alignment and closure.
The light and heating capabilities are also failing to function correctly.
Checking your electric supply is an easy and fast way to determine if the problem lies within the appliance itself or in the power supply. If your electric supply is adequate but your oven still isn't heating up, don't hesitate to call a our experienced technicians to diagnose and repair all kinds of oven issues.
Call our experts for oven repair services at (226) 840-6671
Oven Brands We Repair
We are here to handle all your oven troubles! We service all brands – our team of experts has years of experience with fixing up a variety of brands – from GE and Whirlpool to Maytag and KitchenAid. Let us take care for your oven to keep it running so that you get cooking again.
We Repair Appliances All Across London
Our same day service all across London means that you don't need to deal with long wait times or high prices.
Oven Repair Questions
There is no doubt that fast repairs are essential when your oven breaks down. Without a reliable oven, cooking your favorite meal is impossible. When your oven needs repairs, you will most likely be faced with a few questions. Here are some of the most common oven repair concerns: