Laundry day is a chore that most of us would rather avoid, but with the latest technology in washers, it's becoming easier and even enjoyable. LG is a brand that's always on the forefront of innovation, and their latest washer tower is no exception. With advanced features and built-in sensors that use AI technology, the LG laundry appliances are a game-changer in the laundry world.
Let's take a closer look at the latest features and technology of the LG Washer Tower.
Advanced Features
The LG Washer Tower boasts a variety of advanced features that make laundry day easier than ever. With a spacious 5.2 cu. ft. capacity, you can wash more clothes in fewer loads. The washer also features LG's TurboWash 360 technology, which uses five powerful jets to wash clothes from every angle, ensuring a deep and thorough clean. The LG Washer Tower also has a unique built-in steam technology that can remove stains and wrinkles from clothing, without the need for harsh chemicals or additives.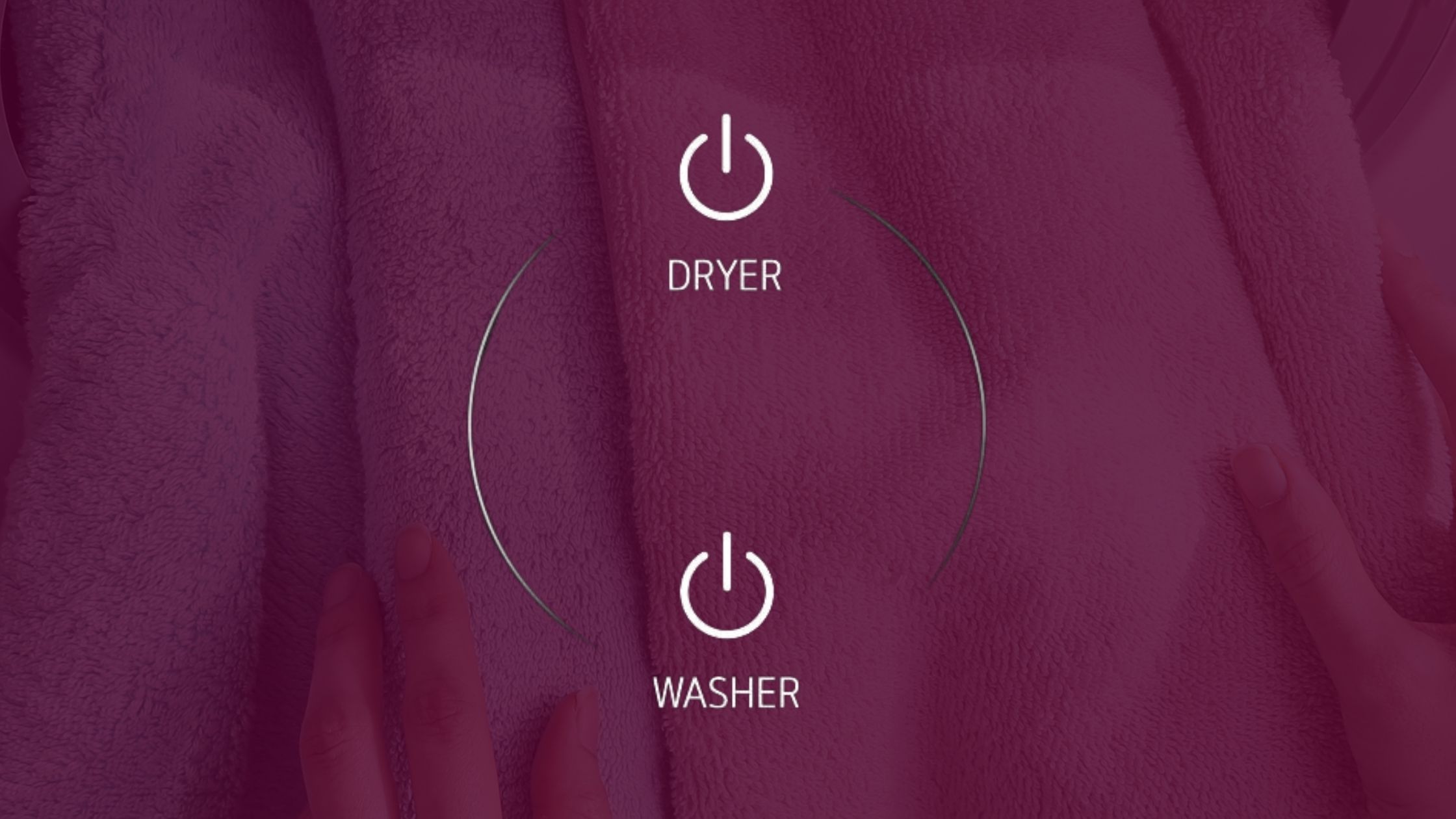 Smart Technology
The LG Washer Tower is equipped with advanced smart technology that can revolutionize your laundry experience. The washer is Wi-Fi enabled, allowing you to connect it to your home network and control it with your smartphone. This means you can start or stop a load of laundry from anywhere, at any time. Additionally, the washer features LG ThinQ technology, which uses artificial intelligence to optimize the washing process for your specific load of laundry. ThinQ can detect the weight, fabric type, and soil level of your clothes, and adjust the wash cycle accordingly, ensuring the best possible clean every time.
Built-In AI Sensors
The LG Washer Tower is equipped with a variety of built-in sensors that use AI technology to optimize your laundry experience. For example, the washer has a load-sensing feature that detects the weight of your laundry and adjusts the water level and wash cycle accordingly. This not only ensures a more efficient and effective wash, but it also saves water and energy. The LG Washer Tower also has a smart diagnosis feature that can detect and diagnose potential problems with the washer before they become major issues. This feature can save you time and money on repairs, as well as ensure that your washer is always running at peak performance.

Elevate Your Laundry Experience
With the LG Washer Tower, doing laundry has never been easier or more enjoyable. Its advanced features and smart technology make it a standout product in the laundry industry. Not only does it provide a deep and thorough clean, but it also saves time and energy, and ensures that your clothes are washed in the most efficient way possible. Additionally, the built-in sensors and AI technology can detect potential issues and optimize the washing process, making laundry day hassle-free.
What If the Latest Model You Buy Needs Repair?
As an appliance repair service provider, Max Appliance Repair London understands that even the highest quality machines can sometimes require repair. This is why it's important to work with a reputable and experienced repair service if your LG Washer Tower is not functioning as it should.
In conclusion, the LG Washer Tower is an exceptional product that can elevate your laundry experience with its advanced features, smart technology, and built-in sensors that use AI. Whether you're looking to save time and energy, or simply want the best possible clean for your clothes, the LG Washer Tower is an excellent choice. And if you ever encounter any issues with your washer, remember that Max Appliance Repair London is here to provide reliable and expert repair services. Our expert technicians should be able to diagnose and repair any issues quickly and efficiently, ensuring that your washer is running at peak performance in no time.